4400 MacArthur Blvd, NW, Suite 101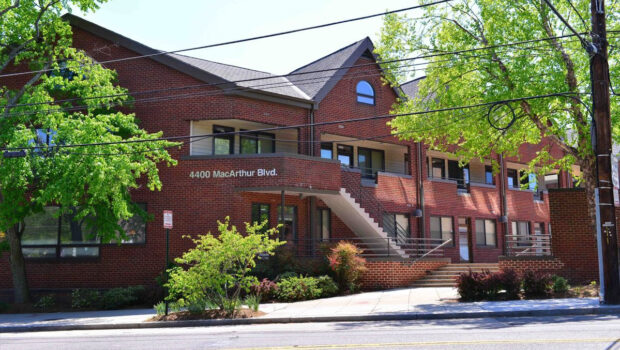 The property is being offered for sale for $999,500 or for lease (rate negotiable). This is an excellent opportunity to occupy as owner or as an investment property. The property is being offered vacant and is zoned MU-3A, very flexible commercial mixed-use. The unit is approximately 2,200 sq. ft. and includes 6 separately deeded, garage parking spaces. The unit sits in the beautiful Palisades subdivision and just steps to Georgetown and K Street. Permitted uses include, but not limited to, general commercial office, medical, schools, daytime care, chancery, and local government. It is a great space for medical professionals, physical therapists, mental health/psychiatry, or similar uses.
Please contact us to request a tour, the Offering Memorandum, and/or plans of the unit and garage parking spaces. Andrew O'Neill: (301) 801-1166, [email protected].